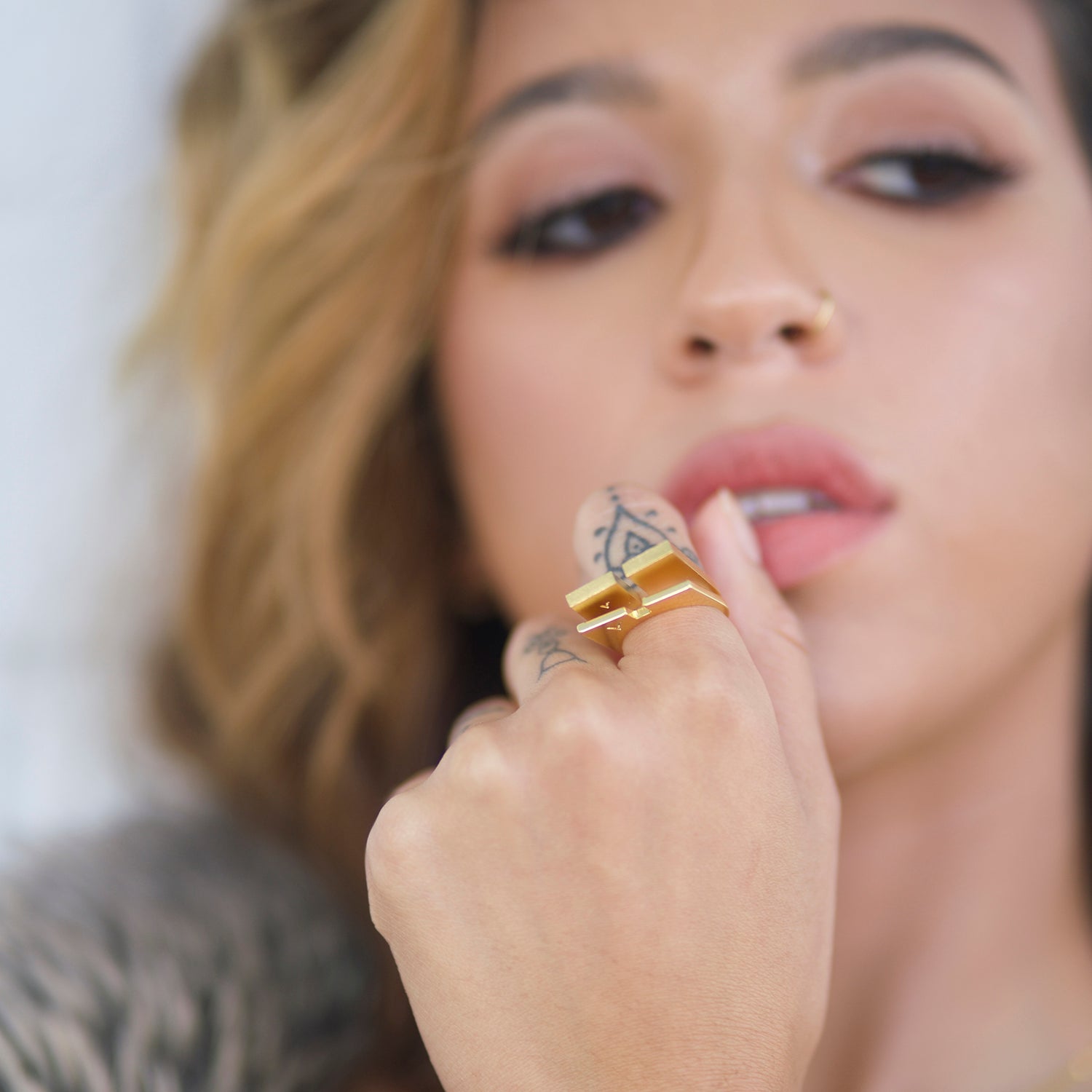 #VERTEXX
Vertexx creates genderless accessories by drawing the lines to emulate us towards human emotion. Vertexx was founded in 2015 by twin sisters Anna & Maria Kobalyan who were inspired by the restless architectural environment that they encounter daily.
Both with Architectural backgrounds, and yet didn't exactly explore design through the same branches, they dug our own individual paths and embraced varied skill sets and experiences. Together, they found an interest in creating simple geometries and they're lucky enough to have access to CNC machines to play with.
As simple as the designs may be, a lot of heart and soul went into the stylistic process of each individual object. The creative studio is surrounded by endless inspiration coming from the zestful surroundings and unique culture of Los Angeles County. Each piece is deliberately designed to represent the various influences of the sprawling metropolis. Manufacturing is produced in-house in Los Angeles, California.
Being encompassed by such a dynamic environment, our creative process begins with generating ideas by wandering the lively streets of the city, and breaking away from the noise and reaching solitude through the calmness of the Southern California Coast.
We sketch our visions using the inspirations drawn from the never-ending movement of our surroundings and cultural melting pot. Here we draw the lines that connect us to human emotion. Our designs are brought to life with computer generated software and precision machining, then individually quality tested so that the jewelry you receive will relish in everlasting beauty.
The work materialized out of the Vertexx studios embraces L.A.'s immense density and diversity block by block.
MADE IN LA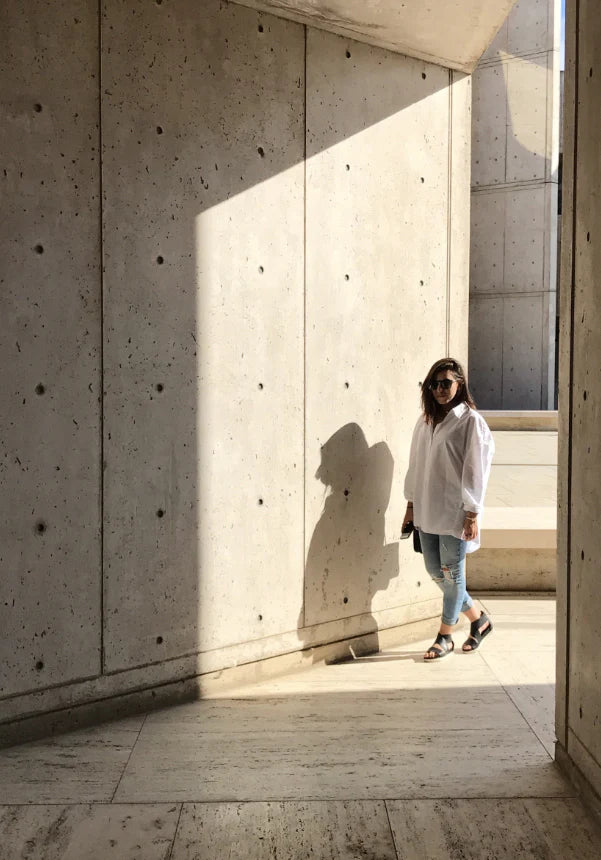 Founded in 2015 by the Visionary Designer, Maria Kobalyan
Maria's architectural background shaped her unique approach to jewelry design. Drawing inspiration from the dynamic streets of Los Angeles, she embarked on a journey to create genderless accessories that seamlessly blend timeless elegance with modern architectural aesthetics. Maria's passion for precision and structure is reflected in each meticulously crafted piece. Rooted in sustainability and crafted in-house in Los Angeles, Vertexx is more than a brand; it's an expression of Maria's commitment to sophistication, individuality, and the vibrant energy of LA.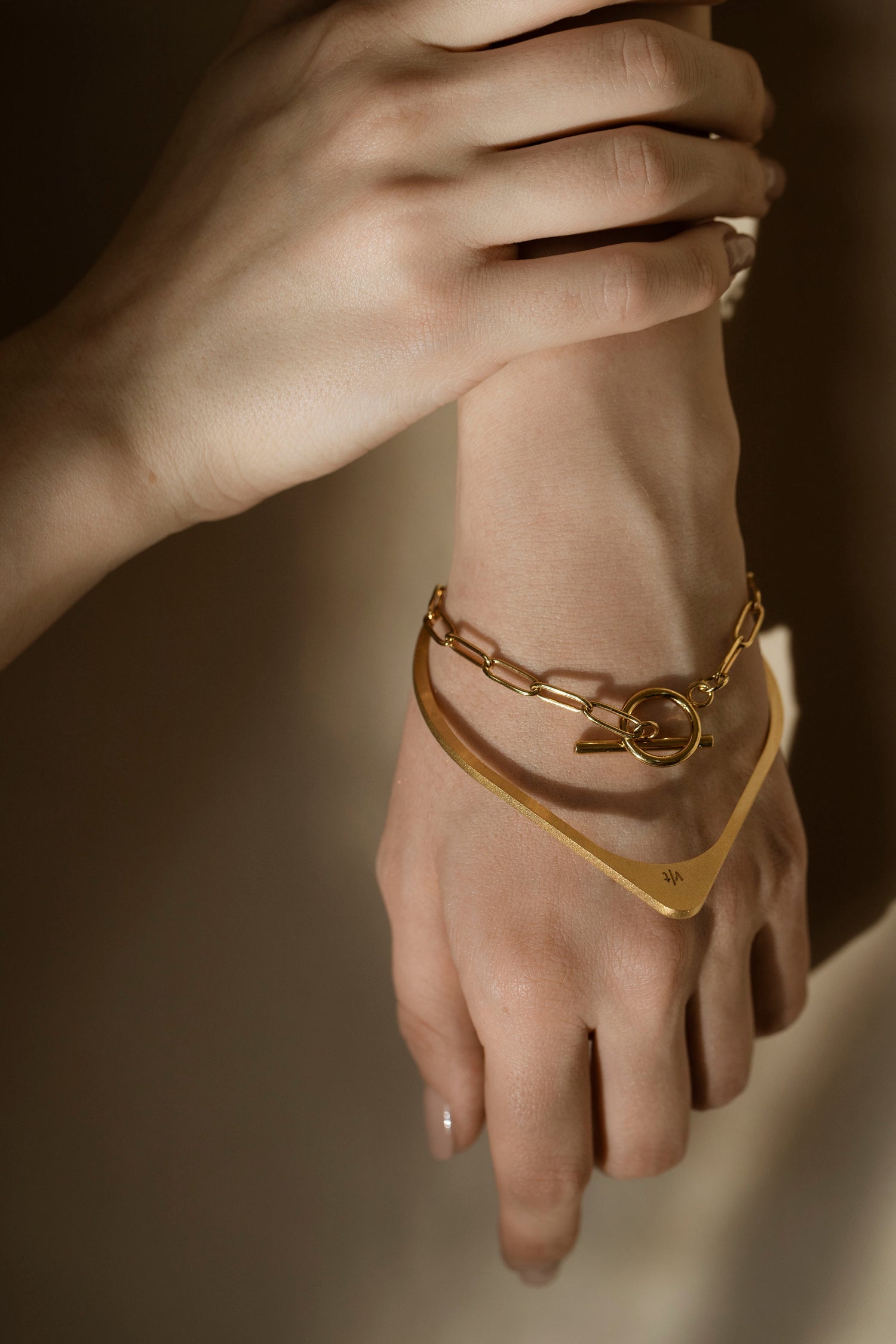 Vertexx: Redefining Elegance with Architectural Minimalism
Vertexx is more than jewelry; it's an intersection of timeless design and architectural influence. Founded by Maria Kobalyan, we craft genderless accessories that serve as a canvas for personal expression. Our pieces, inspired by the bustling cultural hub of Los Angeles, mirror the precision and artistry found in architectural marvels. Each item is meticulously designed and manufactured in-house in Los Angeles, California, ensuring quality and sustainability. Vertexx is where sophistication meets versatility, and each piece tells a unique story of refined elegance. Join us in embracing individuality, style, and the spirit of LA, proudly MADE IN LA.